Every summer the Seattle Arts & Lectures and the Seattle Public Library puts out a bingo card for summer reading. They just released the 2020 version here!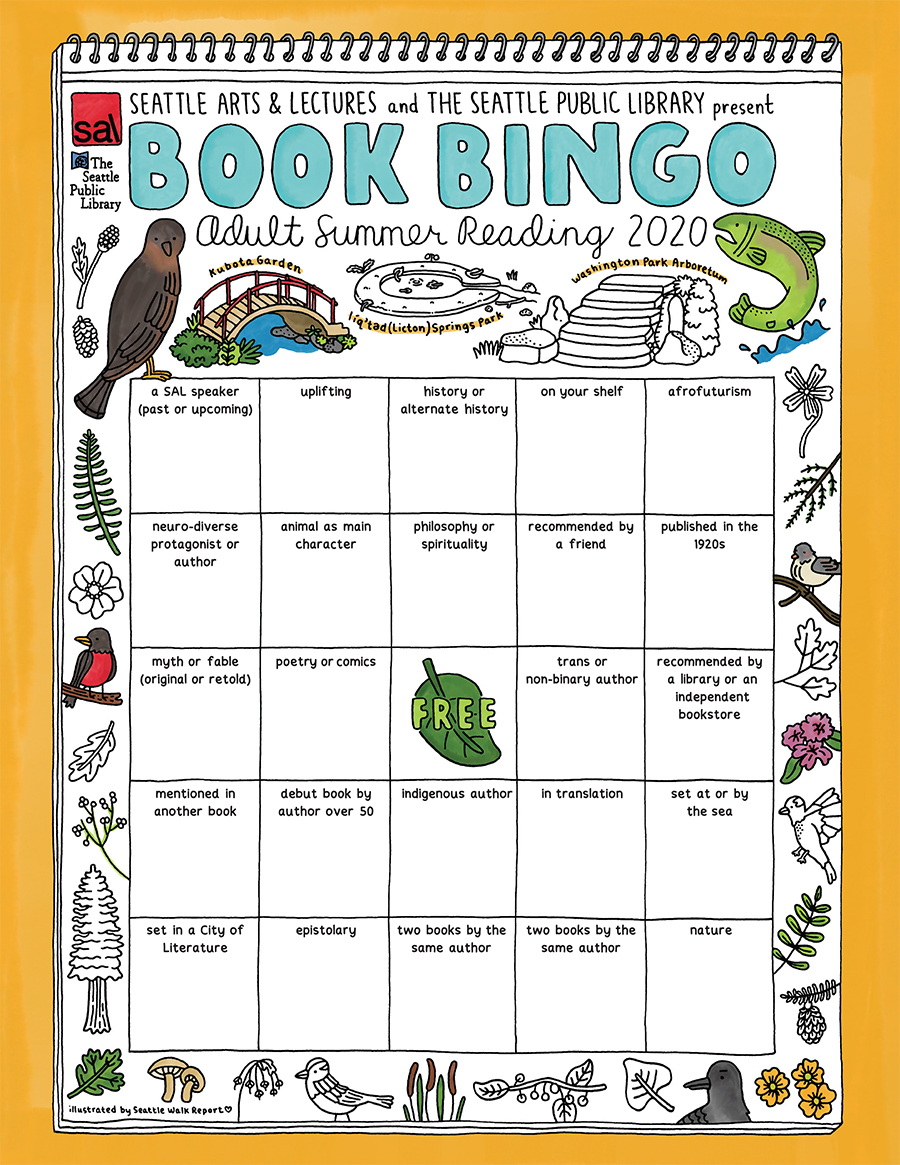 And if any excuse to read more books wouldn't be reason enough, there are PRIZES!! Gift cards to local indie bookseller and grand prizes including a subscription to a Seattle Arts and Lecture series.
I'm in it to win it this year * but I thought I'd be generous and share some of my recommendations that will help you check off a box or two!
Two Books by the same author –
Myth or Fable
Animal as main character
Indigenous author
Poetry or Comics
Neurodiverse Protagonist or Author
And here are the slots The Grace Bloods and Tooth & Spell would fit in:
Two books by the same author
Afrofuturism (Death's Dancer)
*narrator voice: she says that every year.
Note: this list is chock full of affiliate links to bookshop.org, an online bookseller that supports local indie bookshops everytime you order — which I think is super important during times like these.
But even if you're not in the position to buy books, I've tried to pick ones that are available in the SPL.org library in digital format. Remember, if they're not at your local library one of the best ways to help an author out, is to recommend your library purchase a copy (instructions are for overdrive, go to your library website for additional specifics) of their books for their collection!
Do you have any recommendations for the squares above? Drop them below in the comments!